Immunotherapy & Cell Therapy
* Please kindly note that our products and services can only be used to support research purposes (Not for clinical use).
For the last few decades scientist have been researching the involvement of the immune system in cancer development to discover a potential cure. Immune cells have been known to play an important role in regulating tumor progression, thus stimulating immune reactions towards tumors can be an attractive therapeutic targeting cancer. More and more clinical data has been shown positive signs of immunotherapy as a potential cure for cancer.
Types of immunotherapy
Immune checkpoint therapy

Immunotherapy using checkpoint inhibitors (especially PD-1/PD-L1 inhibitors) has evolved into the most promising therapy for cancer patients. However, most of these inhibitors are surrogate antibodies, and their large size may limit their tumor permeability, resulting in sub-optimal efficacy.
Creative Peptides provides customized checkpoint peptide inhibitors synthesis service for immunotherapy companies and academic institutions to promote effective cancer therapy methods development.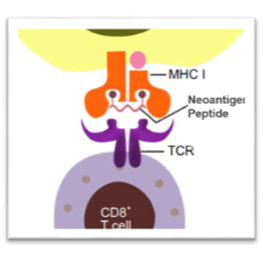 Cancer vaccines
Cancer vaccines can help the body identify cancer cells and stimulate the immune system to destroy cancer cells.
According to the function, it can be divided into:
Preventive cancer vaccines -including the hepatitis B virus (HBV) vaccine and cervical cancer vaccine.
Therapeutic cancer vaccine.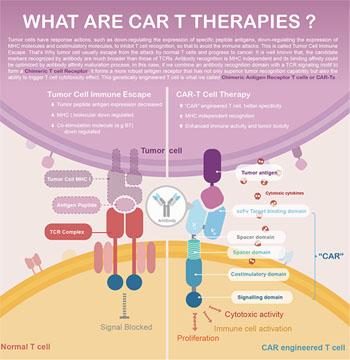 As a class of tumor-specific antigens, neoantigens are expressed only by tumor cells, while normal cells do not. Therefore, for the neoantigen vaccine, it is conceivable that the immune response can precisely target the patient's tumor cells while protecting their healthy cells from immune attacks, which can prevent side effects.
At Creative Peptides, we provide a one-stop service for the development of new antigen peptide vaccines, from target site recognition to the synthesis of highly immunogenic peptide antigens.
Adoptive cell therapy

Chimeric antigen receptor (CAR) T cell therapy
Tumor-Infiltrating Lymphocyte (TIL) Treatment

Monoclonal antibodies
Cytokine therapy
Related Products
Interleukins, Lymphokines and Related Peptides
Tumor Necrosis Factors (TNF) and Related Peptides
If you have any peptide synthesis requirement in mind, please do not hesitate to contact us at . We will endeavor to provide highly satisfying products and services.
Customer Support & Price Inquiry