APIs
* Please kindly note that our products and services can only be used to support research purposes (Not for clinical use).
Browse products name by alphabetical order:
Creative Peptides is the world´s first-choice supplier of peptides used as pharmaceutical agents with a range of more than 100 peptides and related products, from grams to kgs, generic standard to cGMP (current Good Manufacturing Practice) standard. As a reliable partner for APIs manufacture, we have served a great many of customers by providing qualified APIs for their projects. Now they are broadly used in the fields of cancer, cardiovascular and diabetes research, etc.
APIs are also known as bulk pharmaceuticals, and the peptides used as APIs take a special vital role in the pharmaceutical industry. Only the good management of API peptides synthesis can better serve the pharmaceutical industry as well as the human health.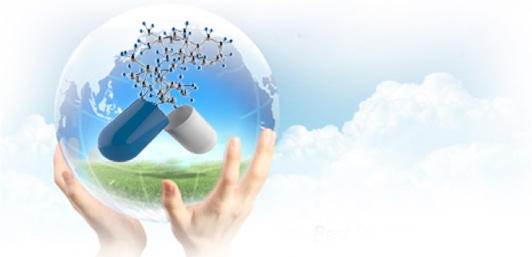 Regulation of Therapeutic Peptides
In 2013, the US Pharmacopeia (USP) Therapeutic Peptides Expert Panel was established to assess quality attributes for synthetic peptide APIs based on currently available regulatory direction and expectations. According to the panel explores the current manufacturing and regulatory landscape bring out three articles as below. These articles provide a comprehensive overview of quality attributes to be considered for successful synthetic peptide APIs development from manufacturing to lot release.
• The first article described analytical characterization methods, lot-release tests and points to consider for synthetic peptide APIs manufacturers entering the market.  
• The second article covered raw materials used in the chemical synthesis of peptides and their potential influence on the quality attributes of the final APIs. A special focus of this article will be on guarded amino acid derivatives, setting their specifications and types of quality control tests necessary to ensure consistent quality of the final APIs.  
• The last article is concentrated on manufacturing process and impurity control for synthetic peptide APIs.
USP hopes that the work of the Therapeutic Peptides Expert Panel and those articles can offer more constant management to help support efforts to create a maintainable platform for the development of peptide-based drugs.
Why Creative Peptides
With years of extensive experience on APIs manufacture, Creative Peptides is able to provide comprehensive support for all stages of APIs development and production. With the advanced technologies and innovative methodologies, your unique requirement can be satisfied. Below is a list of the API peptides we are currently offering. If you have any request for API peptides synthesis, please feel free to contact us. Our sales team will generate a quote for you with price and delivery time at their first available moment.
If you have any peptide synthesis requirement in mind, please do not hesitate to contact us at
. We will endeavor to provide highly satisfying products and services.