Tumor Antigen Derived Peptides
* Please kindly note that our products and services can only be used to support research purposes (Not for clinical use).
Creative Peptides can offer off-the-shelf tumor antigen peptides that can be used for antigen stimulation research by our clients. We especially provide customized GMP grade tumor antigen peptides with competitive price.
Tumor antigen is an antigenic substance produced in tumor cells, and it triggers an immune response in the host. Based on the pattern of expression, tumor antigens can be classified into two main categories: tumor-specific antigens (TSA), which are present only on tumor cells; Tumor-associated antigens (TAA), which are present on both tumor cells and some normal cells. Some researchers also declared that there was another type of tumor antigens, which is cancer-germline/cancer testis antigens (CTAs). CTAs are normally expressed in testis, fetal ovaries, and trophoblasts, but can also be expressed in cancer cells. Due to the unique character of CTAs, they have received considerable attention as attractive targets for immunotherapy.
Applications
Antigen-based antitumor immunotherapy has grown rapidly in recent years. Several approaches to specific immunotherapy require a human leukocyte antigen HLA typing to apply this individually tailored therapy, including vaccination with HLA-restricted peptides, vaccination with epitope-encoding vectors, and transfer of ex vivo stimulated and proliferated antigen-specific T cells. Among these approaches, Adoptive cell transfer (ACT) have shown the most promising results. ACT, also known as TIL (tumor-infiltrating lymphocytes) therapy and adoptive T-cell transfer therapy, is an immunotherapy treatment that modifies a patient's own immune cells to activate the immune system against cancer. Typically, adoptive transfer approach consists of the infusion of autologous lymphocytes with antitumor properties. These lymphocytes can be derived from unmodified (i.e., naturally occurring) T cells isolated from resected tumors (TIL) or genetically engineered T cells recognizing tumor antigens [T-cell receptors (TCR) or chimeric antigen receptors (CAR)].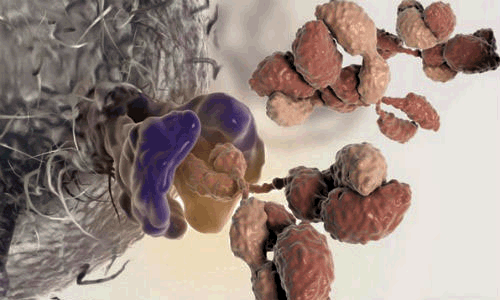 Recently, a clinical development paradigm of ACT for cancer vaccines has been reported. In this study, scientists have used adoptive transfer of T cells specifically targeting mutant KRAS G12D for metastatic colon cancer therapy. The result shows that tumors have durable complete regression, in 20 to 25% of patients who received this therapy. Those good results gave people hope for cure of cancer.
With more than a decade of committed service to the peptide industry, Creative Peptides has substantial, long-standing expertise in providing tumor antigen-derived peptides. We have the ability to offer our clients with high quality personalized customized GMP grade tumor antigen peptides with competitive price.
Creative Peptides is a trusted provider of high-quality peptides to researchers and pharmaceutical companies all over the world. Please check our list of some of the Tumor antigen-derived peptides we offer. If you have a different CPPs synthesis requirement in mind, please feel free to contact us. And our sales team will quickly generate a quote for you with price and delivery time.