If you find Creative Peptides is useful to satisfy your needs, please do not hesitate to contact us!
Formulation Development
Pharmaceutical products are formulated products with specific dosage forms for efficient delivery and product stability. Formulation development serves the purpose to determine the optimal dosage form, composition and manufacturing route for pharmaceutical products.
There are different kinds of pharmaceutical dosage forms such as oral tablets, capsules, solutions, suspensions, topical ointments, gels, and injections for intravenous (IV), intramuscular (IM), or subcutaneous (SC) administration. They require different production technologies and at the same time present different challenges for the study.
DOE (design of experiments) is used as a routine for formulation development, and it evaluates all potential factors simultaneously, systematically, and quickly.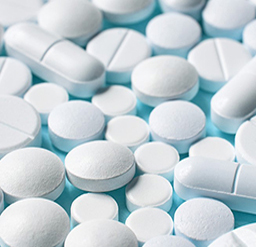 A formulation contains the active pharmaceutical ingredient (API) and other inactive excipients. The first stage of formulation development usually involves excipient compatibility studies to select viable excipients that are chemically and physically compatible with the API(s). The excipients selected during the excipient compatibility study are incorporated into the process feasibility study using DOE, and the next step is to select the final excipients and define the optimal levels for all excipients in the formulation. The final step in formulation development is to design and conduct a formulation optimization study to optimize the excipient levels in the final formulation system.
Our formulation development offer design and optimization of formulations from early pre-clinical stage to Phase I and Phase II clinical trials and commercial manufacturing. We are dedicated to helping you achieve the optimal formulation for your APIs.
References:
[1] Gita Chaurasia, a review on pharmaceutical preformulation studies in formulation and development of new drug molecules. IJPSR, 2016; Vol. 7(6): 2313-2320.
[2] Sandip Mohan Honmane et al, General Considerations of Design and Development of Dosage Forms: Pre-formulation Review. Asian Journal of Pharmaceutics • Jul-Sep 2017
If you have any peptide synthesis requirement in mind, please do not hesitate to contact us at
. We will endeavor to provide highly satisfying products and services.
Customer Support & Price Inquiry