Peptide N-Terminal Modification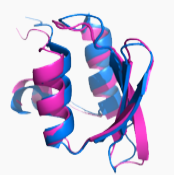 Although many of the most widely recognized post-translational modifications are characteristic of secretory or cell-surface proteins, most proteins, whatever their ultimate cellular desination, undergo some modification. For proteins synthesized completely within the cytoplasm, the earliest and most widespread are removal or modification of the N-terminal residue. In many proteins the N-terminal α-ammonium group (PK=8) undergoes secondary modification.
N-terminal modification reduces overall solubility of the peptide by reducing its overall charges. However, the stability of the peptide could also be increased because N terminal modification generates a closer mimic of the native protein. Therefore, these modifications might increase the biological activity of a peptide and prevent degradation by enzymes.
Below is a list of our available N-terminal modifications (include but not limited to the following):
Creative Peptides is specialized in the custom synthesis of N-terminal modification peptides, providing a confidential and efficient service at competitive prices. Every step of peptide synthesis is subject to Creative Peptides' stringent quality control. Typical delivery specifications include:
HPLC chromatogram
Mass spec analysis
Synthesis report
Certificate of Analyses
References:
[1] Dixon, H. B. F. (1984). N-terminal modification of proteins—a review. Journal of protein chemistry, 3(1), 99-108.
[2] Obermeyer, A. C., Jarman, J. B., & Francis, M. B. (2014). N-terminal modification of proteins with o-aminophenols. Journal of the American Chemical Society, 136(27), 9572-9579.
[3] Laurichesse, S., & Avérous, L. (2014). Chemical modification of lignins: Towards biobased polymers. Progress in Polymer Science, 39(7), 1266-1290.
If you have any peptide synthesis requirement in mind, please do not hesitate to contact us at
. We will endeavor to provide highly satisfying products and services.
Related Peptide Service
Customer Support & Price Inquiry