cGMP Peptide Service
* Please kindly note that our products and services can only be used to support research purposes (Not for clinical use).
Creative Peptides specializes in the commercial production of peptides active pharmaceutical ingredients (APIs), cosmetic peptides and functional peptides, as well as the development of custom peptide manufacturing processes. We are dedicated to providing proprietary and generic cGMP-grade peptides to pharmaceutical companies and the biotechnology market.
Current Good Manufacturing Practices (cGMPs)
cGMP is the regulation provided by the FDA that guides the design, monitoring, and maintenance of manufacturing facilities and processes. Creative Peptides adheres to cGMP guidelines and has FDA-inspected manufacturing facilities to ensure superior quality of the peptides produced. Our team of peptide experts has the experience and expertise to implement cGMP services throughout the entire project process to help accelerate your peptide drug development process for eventual commercialization.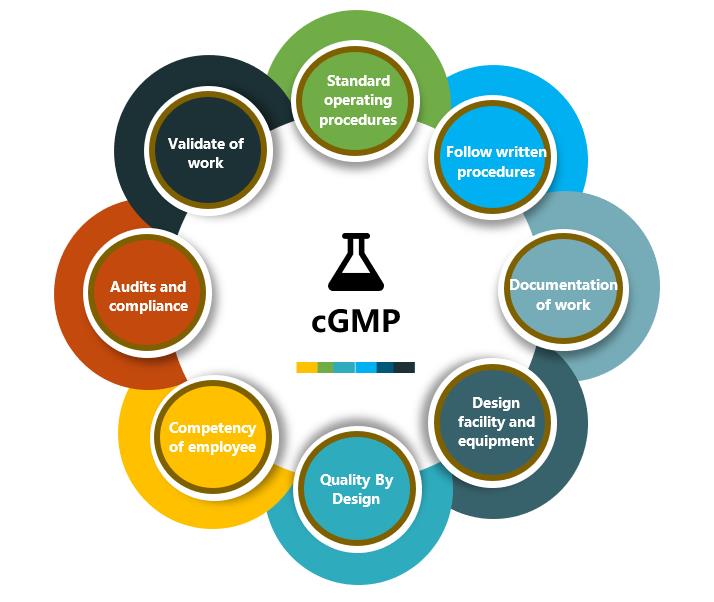 cGMP Services
Peptide APIs Manufacturing: high active API capacity from grams to multi-kilograms
Peptide Protection: Boc-, Fmoc-, Cbz- protect groups
Peptide Modification: chemical modification of peptide and peptidomimetics, backbone modification of peptide, side chain modification of peptide
With the continuous progress of peptide development technology, such as chemical synthesis, fermentation, phage display, and computer-aided drug design (CADD), the structure of peptide molecules has changed (e.g. the average length of peptide sequences is gradually increasing), and the combination forms of peptide molecules are also more diversified. Initially, peptide drugs consisted of natural amino acids, and then D-amino acids or other unnatural amino acids were introduced, and gradually expanded to fatty acid modification, PEGylation, as well as coupling with proteins, small molecules, or other functional groups.
Creative Peptides has established a strict quality management system, using the latest GMP compliant technologies and systems, cGMP compliant facilities and a highly qualified quality management team. We are committed to providing high quality peptide products and services to our customers. At present, we have successfully completed several cGMP peptide APIs production projects.

Quality System
Auditing electronic batch records for cGMP status
Corrective & preventive action tracking (CAPA)
Document management and document control
Deviation investigation
Analytical testing and release of the product
Ensuring the safety, integrity, strength, purity, and quality (SISPQ) of the product
Complaint management
Capacity
Focused on developing peptide production processes from small to large scale, from gram to kilogram scale.
Large scale of solid phase peptide synthesis (SPPS), liquid phase peptide synthesis (LPPS) and hybrid fragment synthesis, as well as Fmoc and t-Boc based solid phase manufacturing available.
Process development and scale-up capabilities ensure stable commercial production processes.
Complex sequences and peptide modifications suitable for large scale production.
Comprehensive analytical platform using innovative purification and separation technologies.
Quality system audited by key regulatory agencies and partners.
Analysis
Molecular weight
Solubility
Peptide content
Salt content
Water content
Lonic identification
Microbial limits
Endotoxin
IR spectrum
Specific rotation
Compliance
Registration of APIs
CMC information required for an IND
IND and NDA support
Drug master files (DMF) filing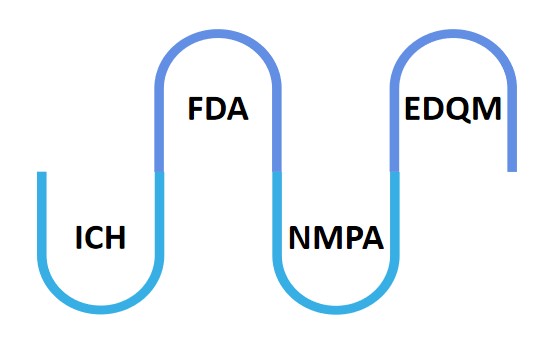 Why Choose Creative Peptides?
Creative Peptides' cGMP manufacturing site is designed in strict compliance with FDA guidelines, enabling large-scale cGMP production of peptides. As a leading global peptide manufacturer, our team has the experience and expertise to enable drug discovery and development support.