Custom Labeling
Peptides can be labeled by different methods depending on their amino acid composition, and a variety of labeling modes can be selected. The peptide labeling belongs to a kind of peptide modification synthesis, and the addition of appropriate label in the peptide molecule is helpful for the study of the peptide. Creative peptides offers peptide synthesis with different labels matching various research issues.
Our peptide labeling services:
Isotopic labeling refers to the replacement of atoms with different heavy isotopes. A common alternative are 12C by 13C, of 14N by 15N, and of 1H by 2H (deuterium). Creative Peptides can provide customized peptides labeled with stable isotopes including 2H, 15N & 13C, respectively, or a combination of 15N & 13C. Even when the peptides are attached with specific modification motifs.
Studies of peptide-protein or protein-protein interactions often involve the use of cross-linking agents, of which photo cross linkers are an effective tool. Creative Peptide can connect appropriate photo cross linkers to peptide, and commonly used photo cross linkers are Bpa and DMNB.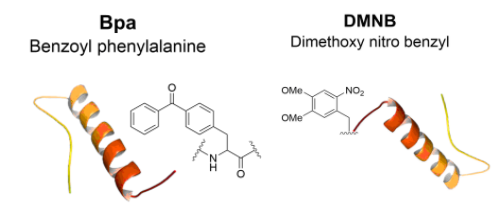 Spin labeling is also a good label pattern in studying peptide-protein and protein-protein interactions. The combination of site-directed spin labeling (SDSL) technology and electron paramagnetic spectroscopy (EPR) is a mature method that is widely used in protein and peptide science. Creative Peptides can apply this technique to the research of interaction of peptides with biofilms, as well as the secondary structure, position and orientation of peptides in membrane systems. TEMPYO and TOAC are available spin labels.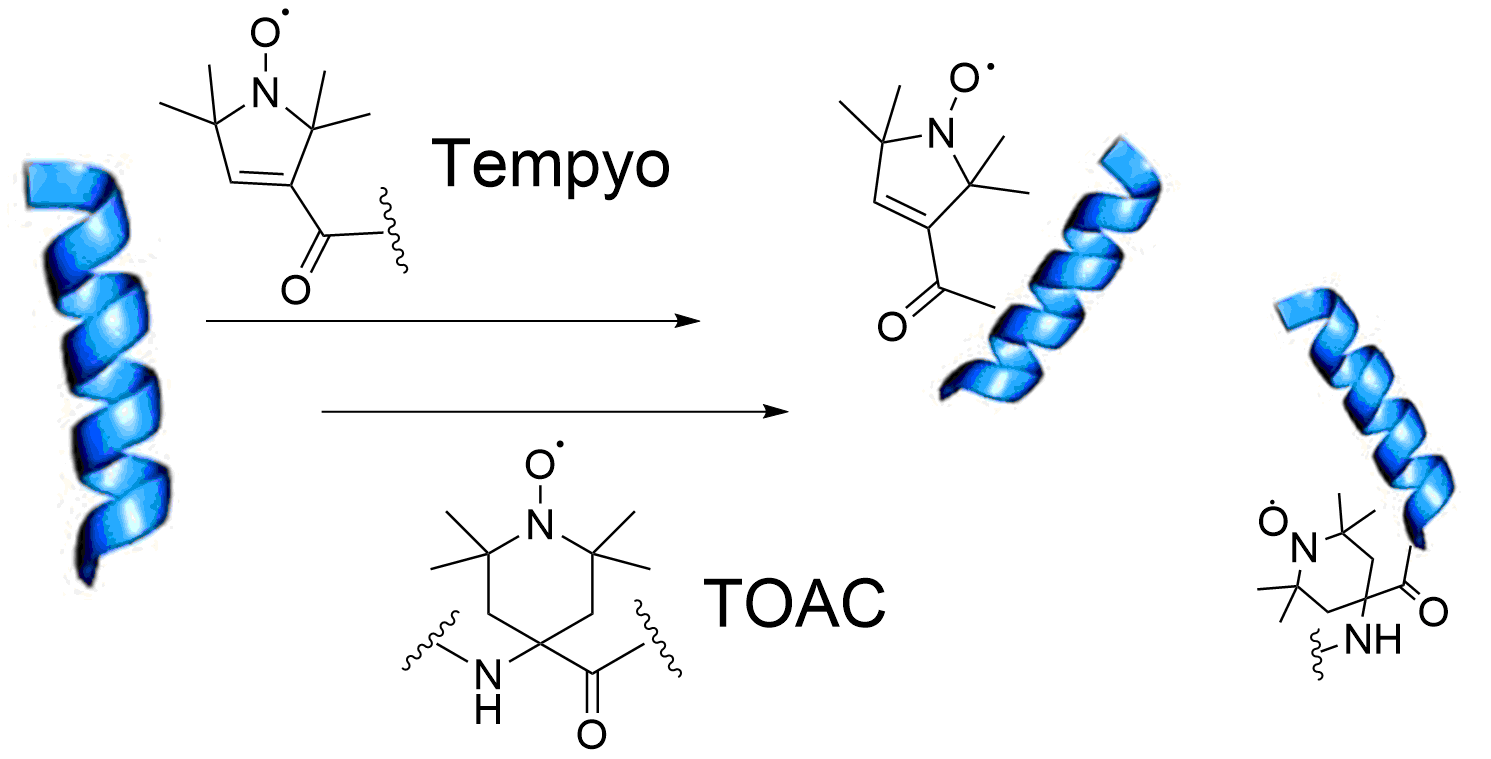 A linker, also called spacers, refers to an extension of a bendable molecule or molecule that can be used to join two molecules of interest, such as a fluorophore attached to one or two peptide molecules. Depending on the design and application, Creative Peptides can insert the appropriate linker between the tags, proteins or fluorophores and peptides. Including but not limited to the following services.

References:
[1] Yan, F., Che, F. Y., Nieves, E., Weiss, L. M., Angeletti, R. H., & Fiser, A. (2011). Photo‐assisted peptide enrichment in protein complex cross‐linking analysis of a model homodimeric protein using mass spectrometry. Proteomics, 11(20), 4109-4115.
[2] Smirnova, T. I., & Smirnov, A. I. (2015). Peptide–Membrane Interactions by Spin-Labeling EPR. In Methods in enzymology (Vol. 564, pp. 219-258). Academic Press.
If you have any peptide synthesis requirement in mind, please do not hesitate to contact us at
. We will endeavor to provide highly satisfying products and services.
Related Peptide Service
Customer Support & Price Inquiry