Fluorescence and Dye Labeling Peptides
* Please kindly note that our products and services can only be used to support research purposes (Not for clinical use).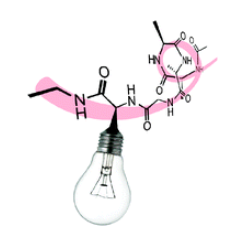 Fluorescent techniques have revolutionized biochemical research over the last 20 years. Because they have characteristics of high sensitivity, selectivity, fast response time, flexibility and experimental simplicity, the use of fluorescent techniques in biological research is very widespread. In many cases, biological sensors consist of fluorescent versions of a particular protein (Fig. 2).
There are different distances between different fluorophores that affect the fluorescent signal. An interesting strategy for the synthesis of sensors involves the application to peptides of the molecular beacon concept that was developed in the field of nucleic acid sensors. The development of peptide-based sensors over the last two decades has been spectacular: FRET effects or environment sensitive fluorophores provide reliable design strategies that can be safely implemented to study virtually any biological interaction with minimal effort. The large number of commercially available fluorophores, many of them in the form of activated species ready for derivatization, has simplified the synthetic effort required to obtain the modified peptides and increased the flexibility of the designs. Given the increasing interest in the development of chemical tools for biological research, the importance of these peptide probes is only expected to grow.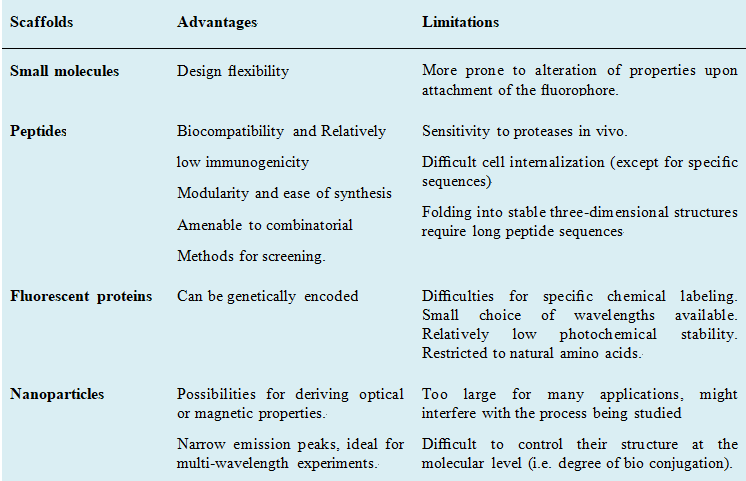 Fig. 2. Advantages and limitations of different fluorescent probes
Available fluorescence and dye labeling peptides services
Creative Peptides provides available fluorescence and dye labeling peptides services to meet your custom peptide need. Each fluorescence and dye labeled peptide delivered as a lyophilized powder in foil covered tube. These peptide modifications can be used to create synthetic peptide with the exact conformation of characteristics needed for specific applications.
| | | |
| --- | --- | --- |
| > Fluorescein Isothiocyanate | > Anthranilyl | > 5/6-Carboxyfluorescein |
| > Carboxytetramethyl Rhodamine | > Dansyl | > EDANS |
| > Cy3/5 | > Mca | > Rhodamine B |
| > Cyanines | > ATTO dyes | > Alexa dyes |
| > Abz – Dnp | > EDANS – Dabcyl | > Mca – Dnp |
| > Tryptophan – Dnp | > FAM – Dabcyl | |
Creative Peptides is specialized in the custom synthesis of fluorescence and dye labeling peptides, providing a confidential and efficient service at competitive prices. Every step of peptide synthesis is subject to Creative Peptides' stringent quality control. Typical delivery specifications include:
HPLC chromatogram
Mass spec analysis
Synthesis report
Certificate of Analyses
References
Demeter, O., Kormos, A., Koehler, C., Mező, G., Németh, K., Kozma, E., ... &amp Kele, P. (2017). Bisazide Cyanine Dyes as Fluorogenic Probes for Bis-Cyclooctynylated Peptide Tags and as Fluorogenic Cross-Linkers of Cyclooctynylated Proteins. Bioconjugate chemistry, 28(5), 1552-1559.
Vasconcelos, L., Lehto, T., Madani, F., Radoi, V., Hällbrink, M., Vukojević, V., &amp Langel, Ü. (2018). Simultaneous membrane interaction of amphipathic peptide monomers, self-aggregates and cargo complexes detected by fluorescence correlation spectroscopy. Biochimica et Biophysica Acta (BBA)-Biomembranes, 1860(2), 491-504.
Pazos, E., Vazquez, O., Mascarenas, J. L., &amp Vazquez, M. E. (2009). Peptide-based fluorescent biosensors. Chemical Society Reviews, 38, 3348-3359.