If you find Creative Peptides is useful to satisfy your needs, please do not hesitate to contact us!
GMP Service
Creative Peptides innovative solutions to simplify your research.
Creative Peptides specializes in the development and GMP manufacture of pharmaceutical grade peptides. We have close working relationships with our clients through all stages of product development. Whether it is a small pilot batch peptide synthesis, or a full-scale commercial launch, outsourcing with Creative Peptides for your peptides or active pharmaceutical ingredients (APIs) will enable you to grow your business without having to add staff, equipment and costly manufacturing infrastructure.
We have the capacity and capability to produce GMP peptides, APIs in annual quantities of hundreds of kilograms. The availability of low-cost active pharmaceutical ingredients from Creative Peptides has had a big impact on the international API manufacturers. Large scale cGMP manufacturing requires a commitment to excellence. Using Creative Peptides as your contract research organization and contract manufacturing organization, you get more choice, more responsiveness, and more expertise to realize your exciting drug discovery and development support.
Pre-GMP Development
Our manufacturing capabilities are designed to meet actual and future customer needs in respect of
• Synthesis strategy (i.e. solid phase peptide synthesis, solution phase peptide synthesis)
• Chemistry (i.e. Boc-, Fmoc – based synthesis)
• Purification strategy (i.e. preparative HPLC, conventional chromatography, ion exchange, gel chromatography, counter-current distribution)
• Flexibility and upscaling
• Special customer request (i.e. dedicated production lines)
• Special equipment (i.e. enzymatic unit, electrolysis unit)
GMP Production
We manufacture peptides up to 50 amino acids in length and in quantities that can range from gram to multi-kg quantities. Our robust, economical manufacturing processes will help optimize the costs of development. A full range of synthetic technologies are available. The final choice depends on the sequence length, the scale, and the specific project requirements.
Synthesis
• Large-Scale Liquid (Solution) Phase Peptide Synthesis (LPPS)
LPPS is the technology of choice for manufacturing short peptides or structures that are inappropriate for a resin matrix. This approach ultimately provides a cost-effective process for large-scale manufacture of multi-10 kg to multi-100 kg lots.
• Large-Scale Solid Phase Peptide Synthesis (SPPS)
SPPS is the technology of choice for manufacturing most peptides in up to multi-10 kg quantities, especially those with longer, more complex sequences. We offer both Fmoc- and tBoc-based solid-phase manufacturing.
• Large-Scale Hybrid Fragment Synthesis
This technology, which involves coupling shorter, SPPS generated sequences together in solution, is particularly suitable for some longer peptide structures, offering higher yields than «straight-through» SPPS.
Peptide Modifications
The Creative Peptides is fully capable of adding extra modifications according the requests of our clients.
• Acetylation
• Biotin
• Glycosylation
• PEGylation
• Cyclization (Disulfide bonds)
Large-Scale Purification
Modern preparative high-pressure liquid chromatography (HPLC) technology has greatly facilitated the bulk manufacture of high purity peptides, suitable for pharmaceutical applications. Thanks to the available technology, the latest equipment and high-level expertise, we are capable of achieving the necessary purity of products at almost any scale, from a few grams or less to a 10 kilograms or more. Purification is usually performed by liquid-phase chromatography, using
- reverse-phase HPLC with columns up to 30 cm in diameter;
- ion exhange chromatography with columns up to 1 meter in diameter;
- size exclusion chromatography up to 1 meter in diameter.
Large-Scale Isolation
Final isolation of peptides is typically achieved by lyophilization, using
- bottle and tray lyophilizers permitting the isolation of single lots of up to 10 kg for highly soluble peptides;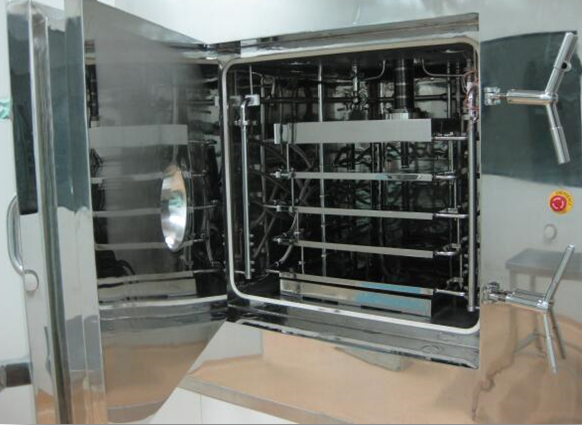 - tray lyophilizers of 100 kg of ice capacity: these are the largest currently used in commercial synthetic peptide manufacture by any organization.
Alternative isolation procedures such as precipitation and spray drying, which can be scaled to process significantly larger single lots than lyophilization permits, are being explored for appropriate APIs.
Quality Control
For GMP peptide custom synthesis, we guarantee >98% purity. We provide standard QC tests before releasing GMP products as listed. However extra tests can be provided according to the requests of clients.
1. Amino acid analysis (N.C.H)
2. Amino acid analysis (AAA)
3. Peptide contend (By Nitrogen Elemental Analysis)
4. HPLC (TEAP-260nm)
5. HPLC (TFA-220nm)
6. HPLC (TFA-260nm)
7. Water content, (KF)
8. Acetate content, (HPLC)
9. Related Substances, (By Analytical HPLC)
10. Trifluoroacetic acid, (IC)
11. Residual Solvents, (GC)
12. Bioburden
13. Bacterial Endotoxins
14. Mass Spec by MALDI
15. Mass Spec by LC/MS
GMP Compliance and Regulatory Documents
Creative Peptides`s GMP production sites were designed in strict accordance to US-FDA guidelines for GMP Manufacturing. It has passed US-FDA inspections without ever receiving Form 483 observations. Currently we are manufacturing numbers of generic APIs which are manufactured in compliance with ICH guidelines including Q7 and other related and applicable sections.
Commercialization
For finished dosage forms intended for clinical trials or commercial supply, Creative Peptides offers for its Active Pharmaceutical Ingredients (APIs)
• Formulation development
• Compatibility studies
• Sterile filling in cooperation with partners
• Release
• Stability studies
Our team has the experience as well as expertise, and we appreciate the opportunity to serve as your peptide manufactory to reach the ultimate goal: commercialization.
If you have any peptide synthesis requirement in mind, please do not hesitate to contact us at
. We will endeavor to provide highly satisfying products and services.
Customer Support & Price Inquiry