If you find Creative Peptides is useful to satisfy your needs, please do not hesitate to contact us!
GMP Service
Peptides have inherent properties such as high biological activity, low toxicity, and high specificity. Peptides are now increasingly used in clinical research. A number of peptide drugs are already on the market, and hundreds more are at different stages of clinical development. And GMP peptides can help accelerate the peptide drug development process in the early stages of drug development.
A wide range of uses of GMP peptides:
• In vitro diagnostics
• Biopharmaceutical
• QC controls and standards
• Pre-clinical studies
Creative Peptides specializes in the development and GMP manufacture of pharmaceutical grade peptides. We have close working relationships with our clients through all stages of product development. Whether it is a small pilot batch peptide synthesis, or a full-scale commercial launch, outsourcing with Creative Peptides for your peptides or active pharmaceutical ingredients (APIs) will enable you to grow your business without having to add staff, equipment and costly manufacturing infrastructure.
Available Services:
• Pre-GMP Process Development
Our manufacturing capabilities are designed to meet actual and future customer needs in respect of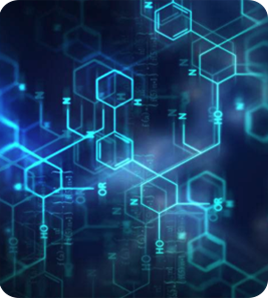 • Yield optimization
• Impurity identification and tracking
• Safety assessment
• Environmental assessment of process
• Economic evaluation
• Feasibility study of alternative route(s)
• Process suitable for transfer to larger scale
• Identify and validate starting material suppliers
• Determine tolerance limits for processing parameters
• Identify storage conditions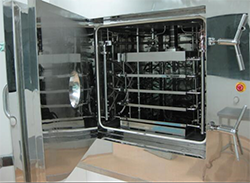 We have the capacity and capability to produce GMP peptides, APIs in annual quantities of hundreds of kilograms. Creative Peptides's GMP production sites were designed in strict accordance to US-FDA guidelines for GMP Manufacturing. We manufacture peptides up to 50 amino acids in length and in quantities that can range from gram to multi-kg quantities. Our robust, economical manufacturing processes will help optimize the costs of development. A full range of synthetic technologies are available. The final choice depends on the sequence length, the scale, and the specific project requirements.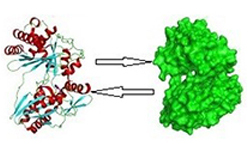 Creative Peptides is able to satisfy customers' comprehensive characterization of peptides, and the application of various state-of-the-art instruments makes our analysis of peptides more precise and complete. Analytical method development and validation are based on the samples provided by the customer, and then perform a full-scale peptide characterization of the sample. At the same time, we are also able to perform peptide mass fingerprinting on samples and analyze their structure activity relationship (SAR).
• Neoantigen Peptides Vaccine Service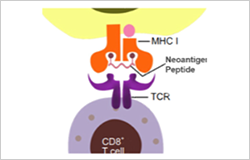 Neoantigen is a class of HLA-bound peptides that arise from tumor-specific mutations. They are highly immunogenic because they are not present in normal tissues, thus can be used as biomarkers differentiating cancer cells from normal cells. Creative Peptides can provide a full range of vaccine services to our customers from the start of vaccine development.
GMP Compliance and Regulatory Documents
Creative Peptides' GMP production sites were designed in strict accordance to US-FDA guidelines for GMP Manufacturing. It has passed US-FDA inspections without ever receiving Form 483 observations. Currently we are manufacturing numbers of generic APIs which are manufactured in compliance with ICH guidelines including Q7 and other related and applicable sections.
Our team has the experience as well as expertise, and we appreciate the opportunity to serve as your peptide manufactory to reach the ultimate goal: commercialization.
If you have any peptide synthesis requirement in mind, please do not hesitate to contact us at
. We will endeavor to provide highly satisfying products and services.
Customer Support & Price Inquiry