Peptide Array-Based Epitope Mapping
* Please be kindly noted that our services can only be used for research to organizations or companies and not intended for individuals.
Epitopes, also known as antigenic determinants, are the basis for the antigenicity of antigenic molecules. Correct and detailed mapping of antigenic epitopes has positive implications for the diagnosis of disease sites, the design of multi-epitope vaccines with no toxic side effects, and immunotherapeutic agents. Therefore, many researches on epitope-based, such as epitope vaccines and specific diagnostic reagents, have become hot spots in the field of preventive medicine.
Epitope identification and epitope mapping can be performed by a novel biosynthetic peptide method. Compared to traditional phage library display, the biosynthetic peptide method can identify both the monoclonal antibody epitope and the polyclonal antibody epitope, and know all and fine linear B cell epitopes on the target protein. This provides conditions for revealing unknown epitopes of some pathogens, further preventing and controlling the occurrence of diseases. Epitope mapping can be used to detect the specificity of an immune response or the identification of different antibodies, as well as to determine the properties of a protein, such as the location of a protein, the source of a protein fragment, and the location of the protein in the cell.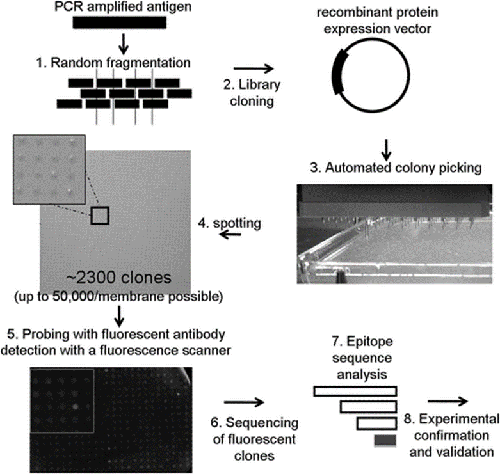 Fig.1 Schematic of the epitope mapping procedure. (Maier, et al. 2010)
Application of Peptide Array-Based Epitope Mapping
Basic scientific research
Using peptide array technology, researchers are able to perform high-throughput screening of target proteins and their effector binding sites, such as screening for intracellular kinase binding domains, and detecting changes in fingerprints of dysfunctional protein binding sites in the disease.
Vaccine development
An epitope is a surface domain of an immunogen recognized by the corresponding antibody. Through multiple array technologies, all proteins of a virus or bacterium can be placed on a chip and reacted with sera from patients with different disease courses. The reaction site or binding domain is further screened to find specific epitopes for protecting antibodies. This epitope can be used for active or passive specific immune responses.
Drug development
Through the peptide array technology, hundreds of non-natural peptides are synthesized at one time to test the target protein, thereby promoting the discovery of the activity inhibitor or the competition conjugate. These inhibitors or competing conjugates can be used for subsequent development of candidate drugs for the treatment of disease. Drug development using the above-described polypeptide array technology is fast, flexible, and capable of achieving high throughput.
Development of diagnostic kits
The epitopes of many pathogens (bacteria or viruses) can be directly synthesized on biochips and reacted with patient samples (such as serum, urine, mucosal secretions). It makes possible a rapid diagnosis of many diseases by examining the fingerprint of the reaction.
Our Services
Creative Peptides provides a comprehensive epitope mapping services. Simply send us your protein/antibody sample and we will perform an in-depth analysis of the sample and data results. We will use our excellent technology to provide Peptide Array-Based Epitope Mapping services to our global customers. Our epitope mapping integration services include:
Assisting your sequence design
Synthesizing custom epitope maps - peptide microarrays
Array Printing
Detection of bound antibodies by using standard immunoassays
Array image scanning and data analysis
References:
1. Maier, R. H., Maier, C. J., Rid, R., Hintner, H., Bauer, J. W., &amp Onder, K. (2010). Epitope mapping of antibodies using a cell array-based polypeptide library. Journal of Biomolecular Screening, 15(4), 418-426.
2. Kaur, K., Ahmed, S., Soudy, R., &amp Azmi, S. (2015). Screening peptide array library for the identification of cancer cell-binding peptides. Methods Mol Biol, 1248, 239-247.
3. Poetz, O., Ostendorp, R., Brocks, B., Schwenk, J. M., Stoll, D., &amp Joos, T. O., et al. (2010). Protein microarrays for antibody profiling: specificity and affinity determination on a chip. Proteomics, 5(9), 2402-2411.
If you have any peptide synthesis requirement in mind, please do not hesitate to contact us at
. We will endeavor to provide highly satisfying products and services.
Related Peptide Service
Customer Support & Price Inquiry